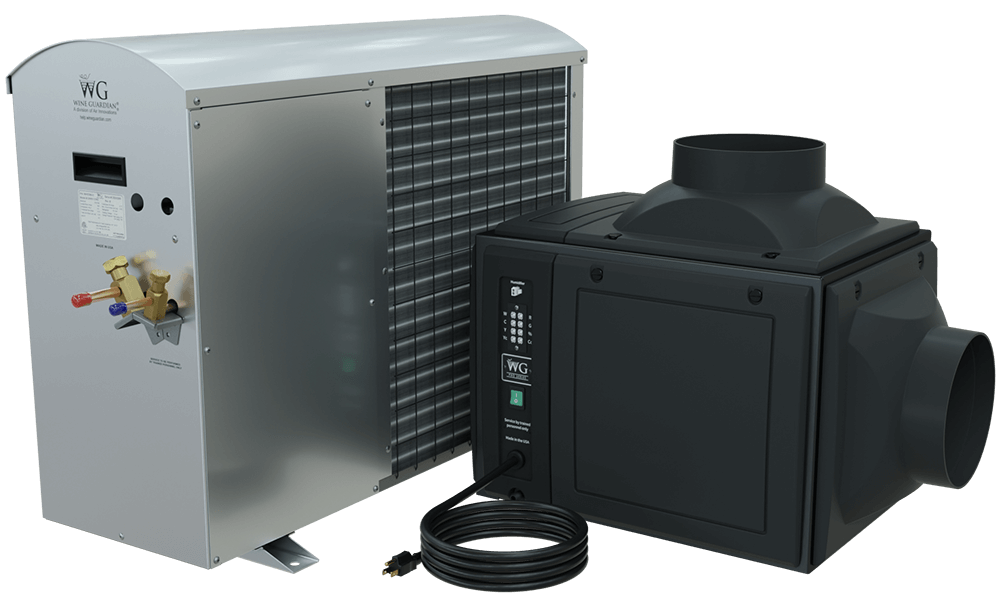 Pro Series Split Cooling Systems
Wine Guardian cooling systems are engineered for maximum versatility, efficiency and functionality when it comes to storing and aging wine. Wine Guardian Pro units take this standard of excellence one step further to address the unique needs of the wholesale community. From distributors to refrigeration wholesalers to HVAC installation professionals, the Wine Guardian Pro series makes installation, customization and maintenance of our solutions—for commercial or larger residential applications—seamless.
Moreover, these units can be utilized in a variety of scenarios where temperature and humidity control are needed to protect valuables. In addition to wine, our specialty cooling systems preserve instruments, fur, cigars, art and documents, and even server-room equipment, from the harmful effects of heat and humidity.
For a more detailed sizing, please contact Wine Cellar Cooling Solutions at (877) 704-2913 or email us at sales@winecoolingsolutions.com